So behind in updates, so lets get to it…
First off, in honor of the upcoming Father's Day I wanted to offer a discount.  Being a father and a collector of art and toys, I can feel for the plight of other fathers who also collect.  To help their (or their loved ones' burden) I am offering a 15% discount in my store (alarment.storenvy.com) by using the discount code 'fathersday' for the rest of the month.  If you are looking for that one of a kind gift for that dad of yours, look no further.  Or if you want to treat yourself (being a parent or not), know that you will helping this father out by buying some of my stuff so I can buy more toys!
Now for the updates…
I was recently nominated in Clutter Magazine's Designer Toy Awards for Best Customizer.  It is a great honor to be nominated among so many other very talented artists in this genre.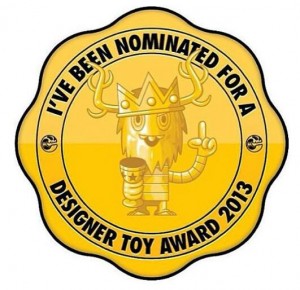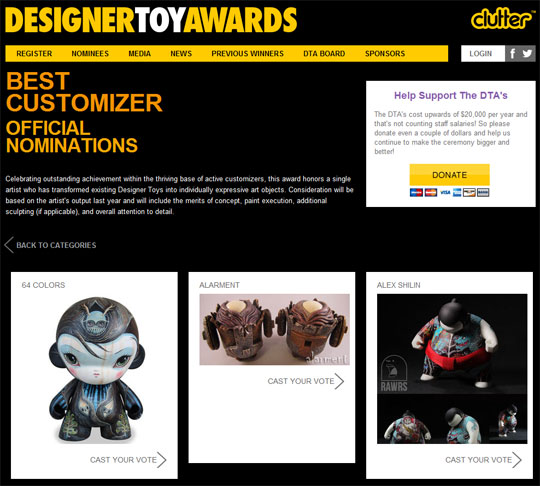 I also participated in Kidrobot's MunnyMunth contest, with my entry being "Rockwell"  (available at alarment.storenvy.com).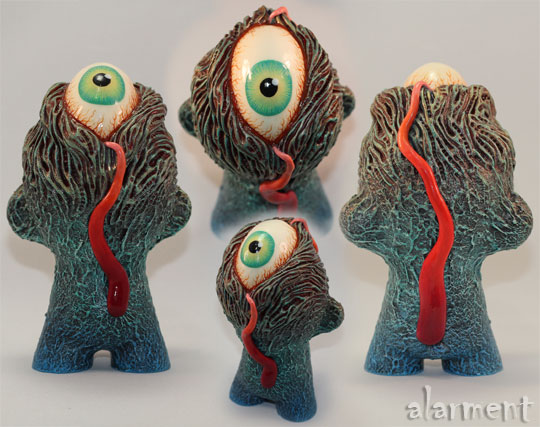 I  recently completed "Speechless", a glow in the dark Mini Munny (available at alarment.storenvy.com).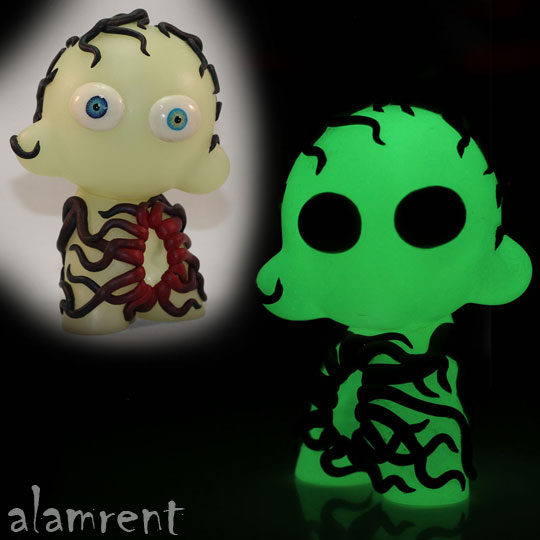 I was also asked to be part of a Hellraiser themed custom Kidrobot mascot series, entitled "Cenobots".  For this series, I created "Murmur" and "Eyesore".  The whole series was purchased by one buyer!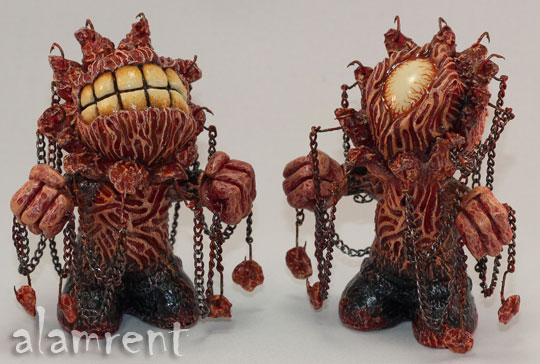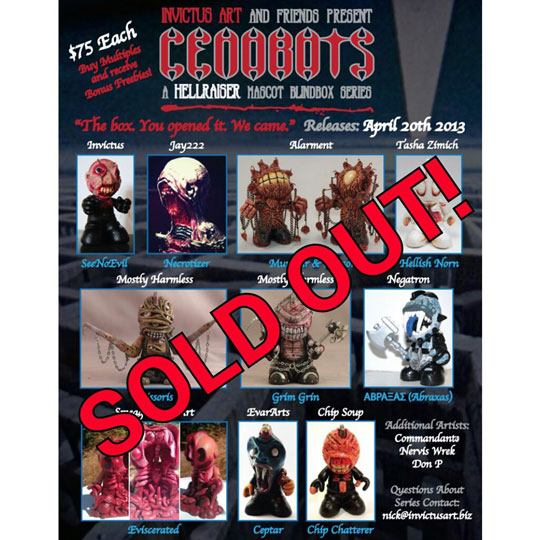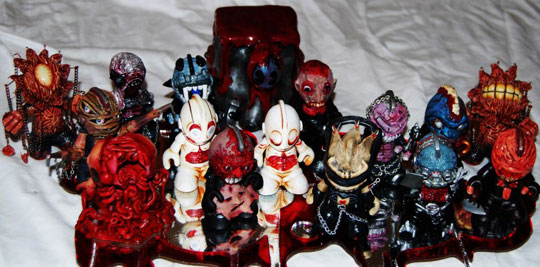 I participated in the Project QiQi custom toy exhibit for ToyCon UK, which took place in London, UK.  My entry's name was "Vacancy".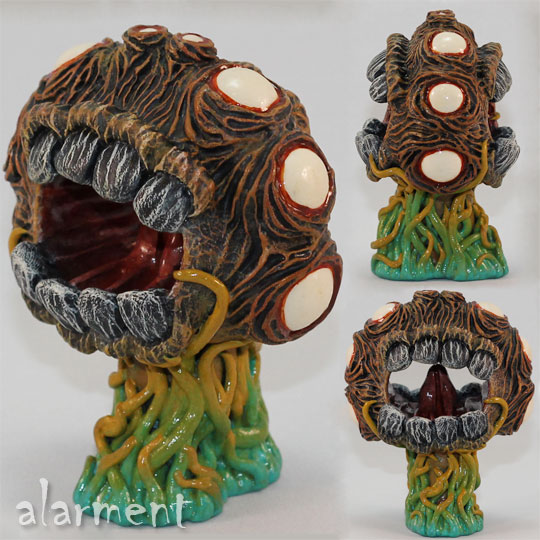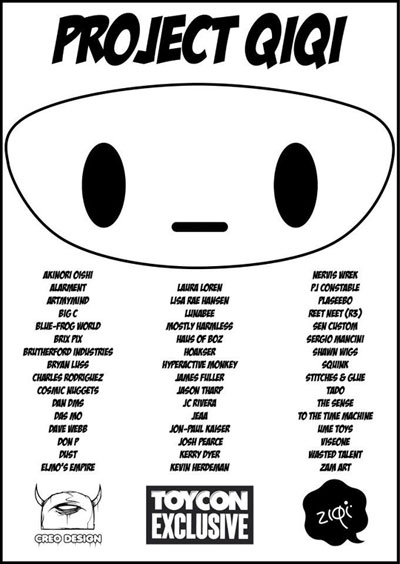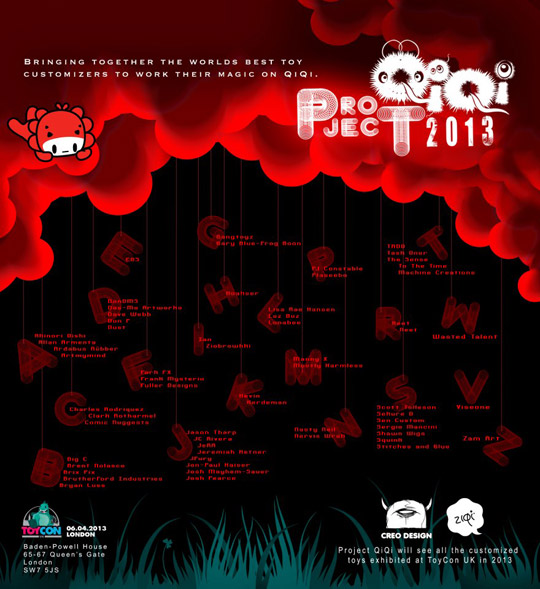 I also donated an acrylic painting named "III" to the Center For Visual Arts in Greensboro, NC for their 100 for 100 fundraising show.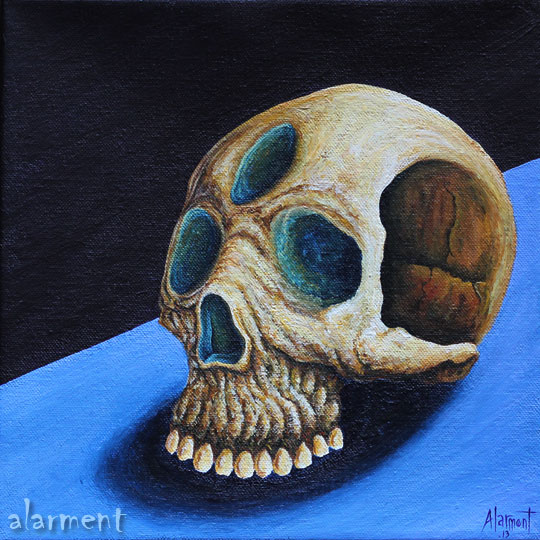 And finally, I donated these custom vinyl pieces "BW" and "Goldie" to the Art for a Cure cause, which appeared in the POP Start Smart show at the Marte museum in Cava dei Tirreni, Caserta, Italy.